WHAT CAN YOU COOK WITH EVOO?
For many, cooking with extra virgin olive oil seems to have rules and myths associated with it. But in reality, extra virgin olive oil is one of the best oils to cook with! Extra virgin olive oil is perfect for cooking, frying, sautéing, poaching, dressing and baking. Cooking with olive oil also brings an additional flavor profile to your dish that's unique to only extra virgin olive oil. We encourage you to experiment and play around with different uses for olive oil and find out for yourself how olive oil can help enhance your next dish!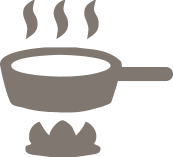 BAKING WITH EVOO
Baking with extra virgin olive oil can bring a new and wonderful twist to any of your favorite baked goods. Using olive oil instead of butter is also a great way to cut saturated fats out of your favorite treats. We bake with extra virgin olive oil because it adds a wonderful, nuanced flavor to baked goods. Baking with extra virgin olive oil is easy with our conversion chart below. Simply find how much butter or margarine your recipe calls for on the chart and replace it with the corresponding amount of your favorite California Olive Ranch Extra Virgin Olive Oil. We always like to recommend using our Mild & Buttery extra virgin olive oil for baked goods.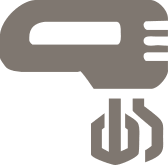 | Butter/Margarine | Olive Oil |
| --- | --- |
| 1 teaspoon | 3/4 teaspoon |
| 1 tablespoon | 2 1/4 teaspoons |
| 2 tablespoons | 1 1/2 tablespoons |
| 1/4 cup | 3 tablespoons |
| 1/3 cup | 1/4 cup |
| 1/2 cup | 1/4 cup + 2 tablespoons |
| 2/3 cup | 1/2 cup |
| 3/4 cup | 1/2 cup + 1 tablespoon |
| 1 cup | 3/4 cup |